Beauty and the Beast.
It's a tale as old as time, a tale of beauty and love, and it has stolen the hearts of true princesses everywhere. But what can a princess do to celebrate this beautiful story?
I don't know about you, but I can't get enough of the Beauty and the Beast spirit, so I found 10 ways to live like my inner Belle. Be careful, or by the end of this post Beauty and the Beast will take over your life as well!
1. Go See It
This one is pretty obvious. If you haven't seen the new release, GO WATCH IT!!! Cancel your plans, drag your best friend to the theater, and sigh with happiness the entire time.
2. Dress inspired by it
I LOVE wearing clothes inspired by my favorite movies, and Beauty and the Beast is no exception. One of my favorite parts of the costuming was actually a very small detailing: Belle's ear cuff in the ball room scene. Naturally, I found a few designs that are sold in this day and age to make up for the fact that the wardrobe can't dress me for dinner. Check out this
rose ear jacket
and
gold plate ear vine
from Etsy.
I also saw a few Beauty and the Beast clothing pieces at Disney World that they also sell online. This
long sleeve shirt
is so lovely! This
rose purse
, though, steels the show!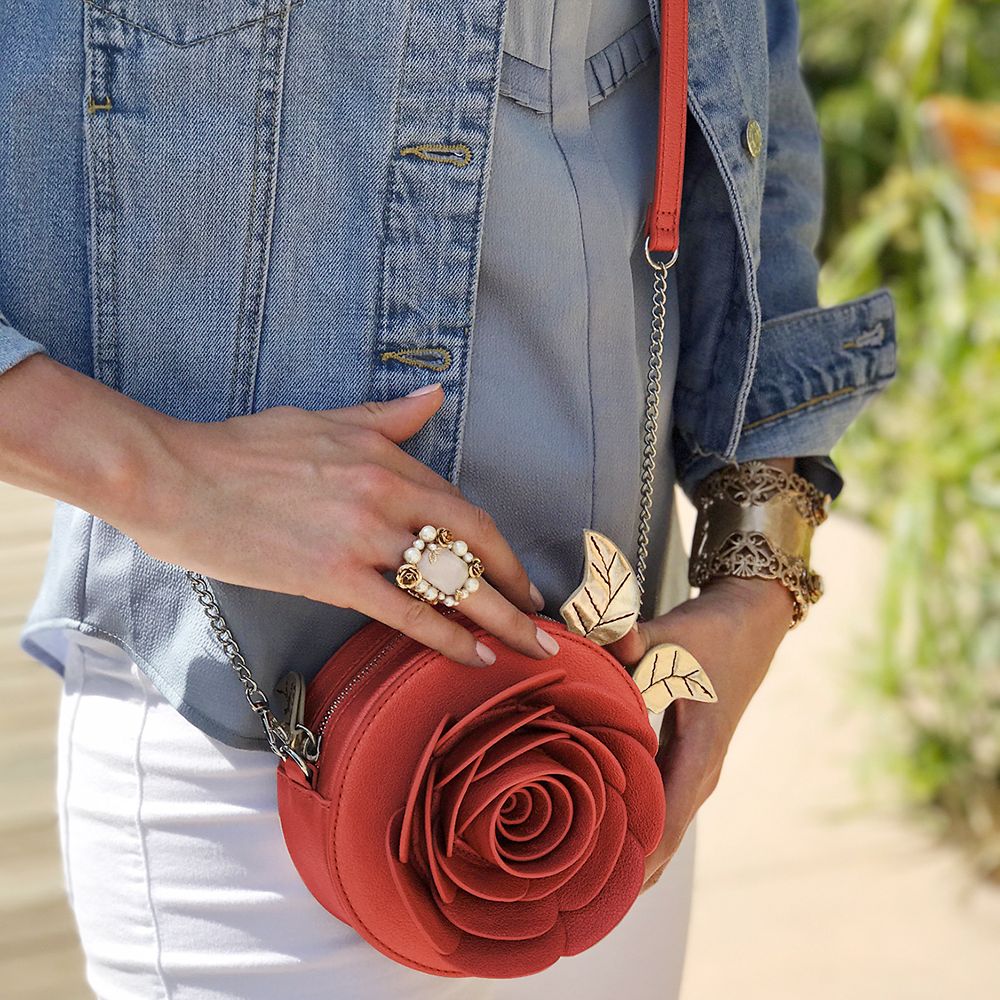 If you want to look at more Beauty and the Beast clothing collections, look at
JCPenny
,
Kohls
, or
Macys
!
3. Bake something royal
I bake for every occasion, so of course I found some
adorable Beauty and the Beast cupcakes
from Cupcake Diaries! I love the two designs she presents- one for Belle and one for the Beast.
No Beauty and the Beast dessert conversation is complete without mentioning the grey stuff (it's delicious!) My mom made
this recipe
a while back, and it is very good! (Although Disney World does it better. If you have a chance, go to Be Our Guest and try it for yourself!)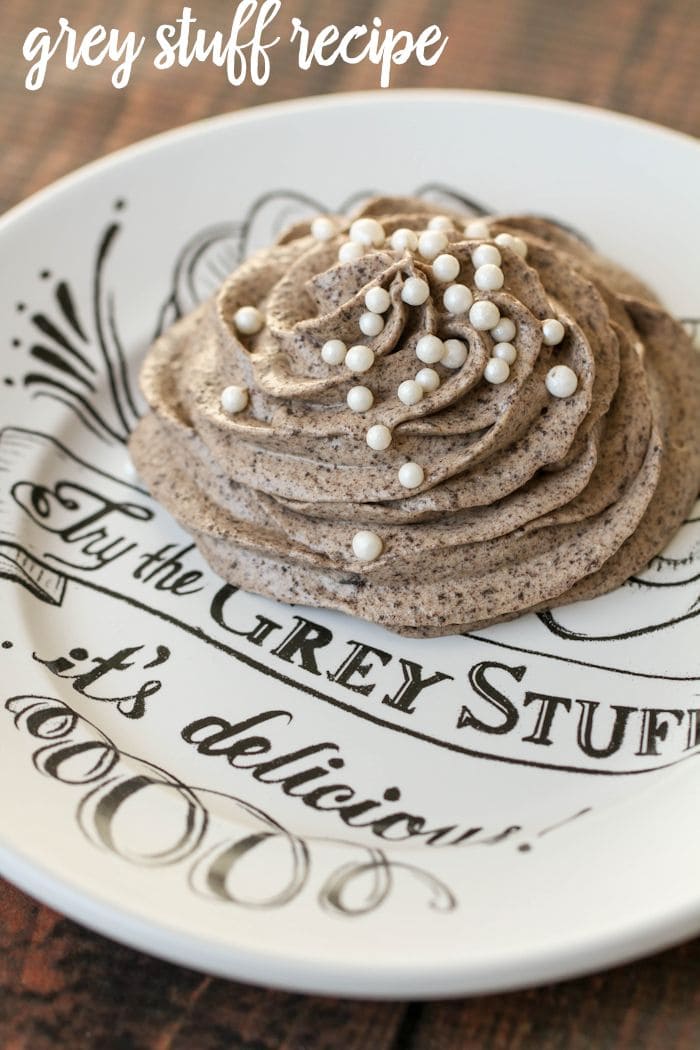 4. Cook a meal worthy of Lumiere
Beef ragout
Cheese souffle
Pie and pudding "en flambe"
We'll prepare and serve with flair
A culinary cabaret
Make the feast yourself with these scrumptious looking recipes for
beef ragout
and
cheese souffle
.
5. Host a Sing Along
Share your love for Beauty and the Beast with others by hosting a sing along party. This doesn't have to be anything fancy. Just pop in the original movie, play it with subtitles, and sing with gusto. The grey stuff is optional but highly encouraged. For other party-throwing tips if you want to get fancy, check out
this post from Cutesy Crafts
with some cheep and east ideas!
6. Read a book
What is a more Belle thing to do than reading? So really, most of us celebrate Beauty and the Beast every day without knowing it! If you want a great Beauty and the Beast retelling, try out these favorites:
Sun and Moon, Ice and Snow.
by Jessica Day George. This book is one of my all-time favorites. A must read!
Scarlet
by Marissa Meyer. This is the second book in the Lunar Chronicles, one of the best series I've ever read!
Beauty
by Robin McKinley. I've never read this one, but it comes highly recommended. It's been on my to-read list for a while.
Beastly
by Alex Flinn. I'm a bit ashamed to say that I've only watched the movie version of this book, but since the book is almost always better, then I'm sure this book is great because the movie rocked!
Harry Potter
. Belle would approve.
7. Drink Tea
Mrs. Potts won't let you forget about her! Make a spot of tea in honor of our favorite tea pot and cup. Even better, drink out of Chip himself! You can make him at home with this
Chip DIY from The Sits Girls
or buy it from
Amazon
or
Hot Topic
!
8. Watch inspired YouTube videos
Fangirl with a host of other people by watching fan videos, interviews, and more! I picked a few of my favorites for you to check out!


9. Make your own video
Better yet, make your own video! I want to see what you think. Maybe a music video? A voice over by your three-year-old cousin? Get creative!
10. Indulge in some merchandise
Every Disney movie comes with the high price of amazing themed merchandise! As Once Upon a Time says, "All magic comes with a price." My favorite Beauty and the Beast merchandise options are this
playful coloring book
and
exquisite puzzle
!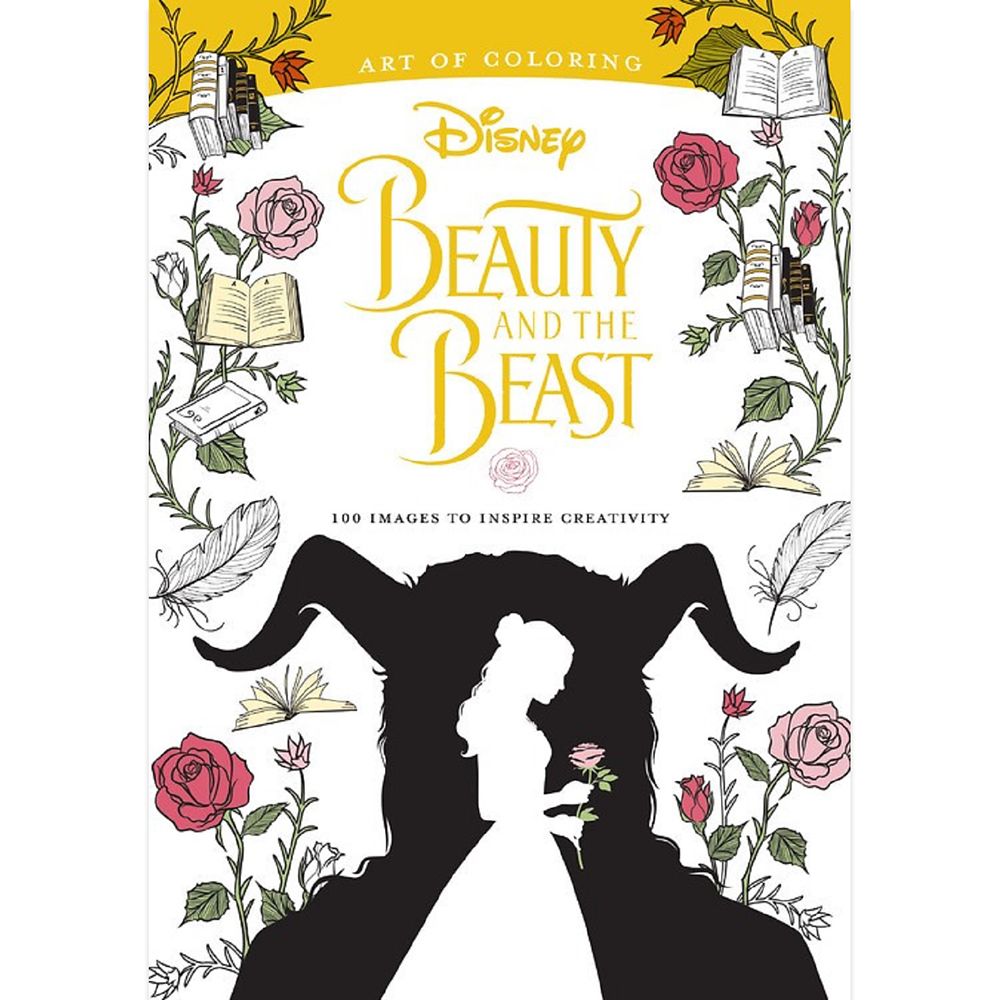 BONUS: GO SEE IT!!!
Really, you must go see this wonderful movie! It truly was a beauty.
Comment below your thoughts on Beauty and the Beast. Do you want to try out any of these ideas? HOW ABOUT WE FREAK OUT TOGETHER THAT THE MOVIE FINALLY CAME OUT AND IT WAS WONDERFUL?!?!?!
Have a magical rest of your week, and don't forget to try one of these ideas!
Princess Hannah