Today is the first Sunday with no Downton Abbey.
*sighs in a British accent and fails*
But the ending of one of the best British sources of sass and drama doesn't mean the ending of our enjoyment of aristocratic entertainment. Rather, I have an idea for us.
Let's have a tea party. An official, pinkies up affair that will leave us all feeling a bit more like the Crawleys.
What do you say? Do you want to learn how to have the best Downton Abbey inspired afternoon of your life? Below, the Dowager Countess and I will instruct you on the proper way to have a post-Downton Abbey Depression Tea Party.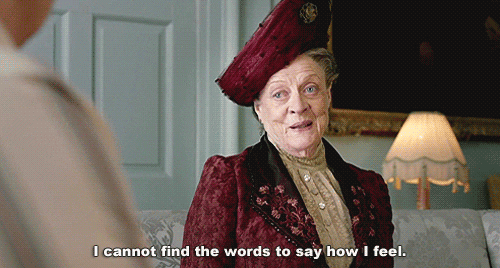 Step One: Planning
As y'all know, I love to plan things, and the same goes for a tea party. You don't have to think ages in advance, but pick out an afternoon, make sure you have the necessary supplies, and invite your fellow anglophiles! Try shopping at the local thrift and vintage stores to find some decor and tableware for your afternoon tea. If you want to make this official, hand out invitations a week or two in advance. (I made a couple of invitation templates, but I can't figure out how to post them. Please email me at hannahgirl06@gmailcom if you want them!)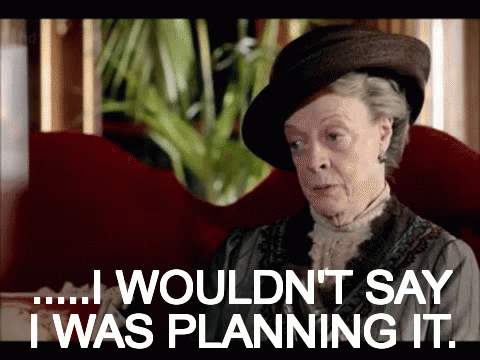 You mustn't make it look like you planned it all, though. The Dowager Countess wouldn't approve.
Step Two- Baking and Cooking
Here's where we role play our favorite servants. Food makes or breaks a party, and so the treats must take priority. I've got you covered, though! Here is a great resource for tea party fun,
The Vintage Tea Party.
In it you will find a host of ideas on tea, desserts, finger foods, and even beauty tips.
And one can pretend to be healthy as well. Strawberries add that nice pop of color! (Tip: cut them up half an hour beforehand, sprinkle some sugar over them, and wait for deliciously sweet juices to emerge!)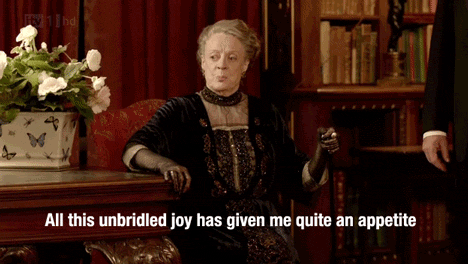 Step Three- Set the Table

I don't know why, but I really love setting the table. Something about the possibilities makes me excited and kid-like!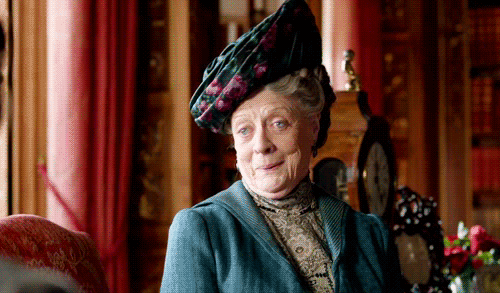 When it comes to setting your table, just have fun. Use what you have, be it wildflowers or your great-grandmother's china.
Step Four- Play the Part
This is where we bring out our British accents, witty jokes, and proper manners.
You could also do what we've done in the past, where each person acts like a specific British character. Which is basically an excuse for me to live like sassy Elizabeth Bennet for an hour.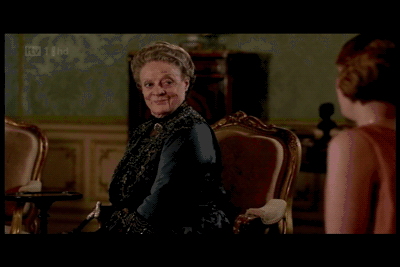 And we can't forget about dressing up. That's the most important part.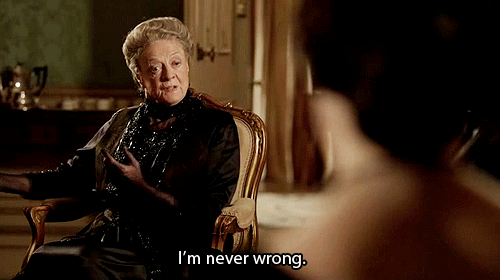 Step Five- Quote the Dowager Countess as Much as Humanly Possible
In case you forgot some of her best lines, I have a few stored up for you: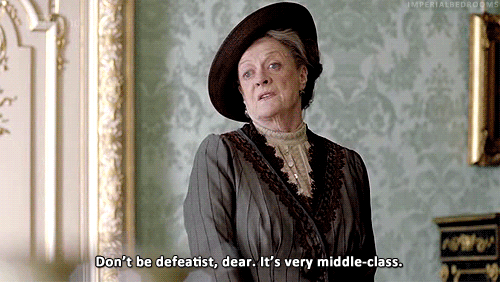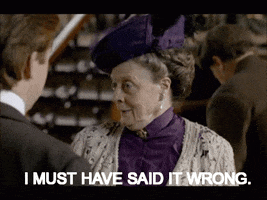 Or, when in doubt, just pull one of the Dowager Countess' looks. If you dare.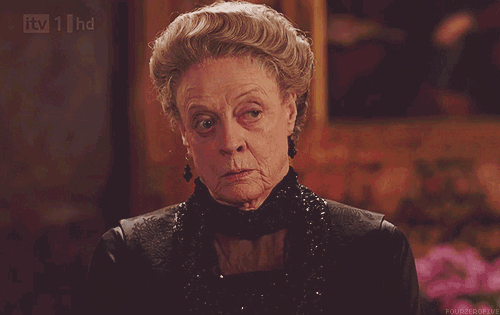 And this concludes the Dowager and I's tutorial on how to have a tea party. I hope that you follow in the steps of Downton Abbey (even if you don't watch it) and throw yourself a tea party in the near future! Tell me how it goes. Also, comment below your favorite moments of Downton Abbey. What did you think of the series finale? Are you going to miss it tonight as much as me?
Have a splendid week!
Princess Hannah